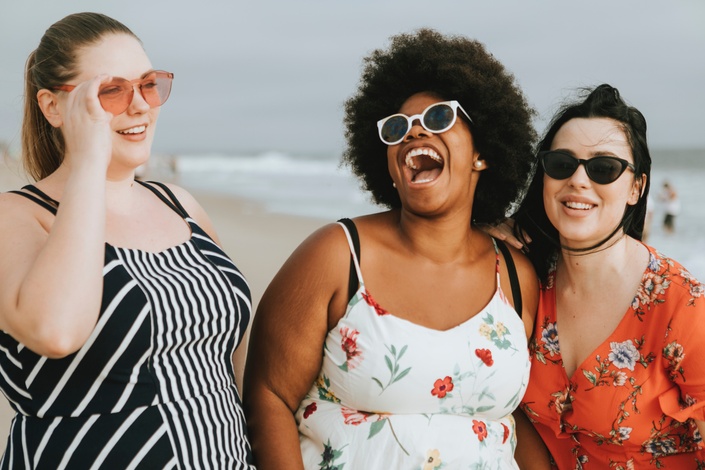 Finding Food Freedom
Be Free From Diets, Comparison, and Negative Self-Talk. Its Not About the Food.
Click Here To Enroll!


Have you spent years of your life on diets, trying new workouts, or meal plans to try to reach your health goals?
Are you tired, drained, burnt out, and just don't feel right in your body?
Are you tired of googling what foods you need to cut out next to stop your bloating and gas?
We've lost our confidence in our relationship with food.

Unfortunately, diet culture has taken us far from that!
You have wasted more energy focusing on food than you care to admit. Somehow you find yourself right back where you started.
You lack energy, motivation, and focus.
You feel lethargic, tired, and stressed out.
You have found that you are struggling with hormonal imbalances, or GI issues like gas, bloating, or constipation.
I know you are busy and your plate is full. You feel overwhelmed already. Your diet and workout plan are sources of stress and another thing to beat yourself up about.
You want to:
Find the silver lining in the midst of this and have community and support
Have some simple ways to take care of yourself right now when everything seems so out of control
Find some ways to reduce the stress in your life
Be a little kinder to yourself right now…..
...but where do you start?
How are we supposed to live abundant lives when we set so many limitations?
Your Instructor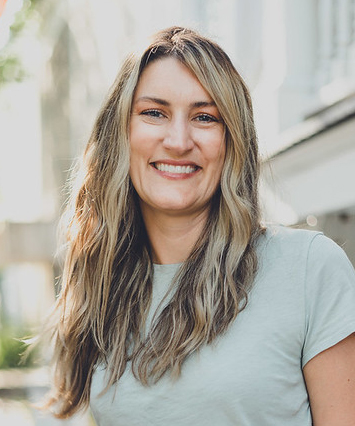 Hi, I'm Wendie Taylor!
I'm a non-diet dietitian as well as food and body image coach. I help women like you heal their relationship with food and find health without obsession.......
.....but it wasn't always this way.
I did what we were all taught in school. I went to school to train people to "get healthier", yet I wasn't taught about weight bias.
I created meal plans, and ebooks on how to detox, but most of all, I used a scale in my practice.
So why am I sharing this with you now?

I now know that discriminating someone for their weight is so much more harmful than eating a french fry.
I had all the knowledge of macronutrients, micronutrients, and how they are metabolized in the body.....
What I did not know, was how to relate to my clients and what they were going through.
So I asked myself, "how can I help these women step away from the scale and negative body talk and understand their true value and worth?"

After reading a book called Intuitive Eating, I began to research its principles, and I began to realize that all the years I had been giving my clients meal prep plans or my reset books, I had been leading my clients down the wrong path!
Honestly, there was a time when I felt ready to leave my profession altogether. I felt really disconnected about what I was "supposed" to be teaching and promoting. I realized how weight-centric my profession was. I no longer wanted to create bikini body workouts, weight loss, or green smoothie detoxes. All of the counting, calorie-restricting, and cutting out foods just felt really out of alignment with my values.

I was a victim of diet culture! I have been manipulated by diets.
---
I realized the "traditional" approach did not work for clients long term. My clients just weren't able to hang on to those unrealistic "lifestyle changes".
So I asked myself, "how can I help my clients trust their body to signal when they were hungry and what they should eat?"
When I began practicing using a weight-inclusive model with my clients, they finally began to heal their relationship with food and their bodies, find the food freedom they had always been looking for, and create positive habits from a place of
self-care.....
....not control.
Now I am really proud of the work I do with women and I feel really grateful and honored to work with each and every one of you that come into my programs.
It is my mission to help you break free from your limiting beliefs that are holding you back from everything you were created for!


You need more than a meal plan or another diet book.
You need a Food Freedom Framework!
In this 12-week group coaching program, you will unlearn everything the world and social media has told you about dieting and how to achieve the ultimate healthy lifestyle.
Our time together will be focused on adding back foods, not subtracting them. We will get to the root of your health challenges together–you are not going to have to go through this alone.
You will begin to find freedom from diets, calories, meal plans, orthorexic behaviors (unhealthy obsessions with healthy foods/exercise), and cutting out entire food groups.
How will we get there?

You need a Food Freedom Framework! Transitioning from the world of diet culture to non-diet is a process and requires a lot of support and guidance. You need someone to walk with you through the tough moments when you want to run back to another diet. Diets are sneaky.
I'm going to keep on fighting with you. We are going to keep on fighting diets together. Diets have hurt too many women. I want to make sure that this is the last year that diets mess with your mind.
---
Imagine: HEALTH WITHOUT OBSESSION!
Saying "yes" to a trip to Italy and enjoying the richness of the food
Saying "yes" to ice cream without feeling guilty about it
Being able to go out to dinner without guilt and feeling good about your health and body
These internal cues have been suppressed, and we have to relearn them. We were born with this ability, but the abusive diet culture has taken its toll on society. This program will help you unlock your internal cues that you need to find wellness without obsession and break free from the shackles that dieting has had on your life.
Dieting increases your risk for gaining more weight!
Regardless of your friends talking about Intermittent Fasting, Keto or Whole 30 helping them lose weight......
A team of UCLA researchers reviewed 31 long-term studies on dieting and concluded that dieting is a predictor of weight gain.
Research on nearly seventeen thousand kids ages 9-14 years old concluded ..."in the long term, dieting to control weight is not only ineffective, it may actually promote weight gain" (field et. al 2003).
Teenage dieters had twice the risk of becoming overweight compared to non-dieting teens.
YOU CAN FIND THAT FOOD FREEDOM YOU ARE LOOKING FOR WITHOUT GOING ON ANOTHER DIET.....
Here's what we work on:
Tackling the Diet Mentality – Assess how much of your life has been spent on/off diets.
Giving Yourself Permission – You will work on eliminating negative talk about yourself, food, and your body.
Honor & Respect – You will work on honoring your internal hunger cues, respecting when you are full.
Stop Bolting – You will learn to honor and accept your feelings instead of turning to food when you are stressed or emotional.
Celebrate You: You will work to respect and appreciate who you are right now. Throw out the skinny clothes you are saving for when you fit into them. It's time to give focus to and heal your current body!
After quite a bit of time working on the above, then we move into gentle nutrition and exercise that feels right for you. We do this from a place of honoring your health!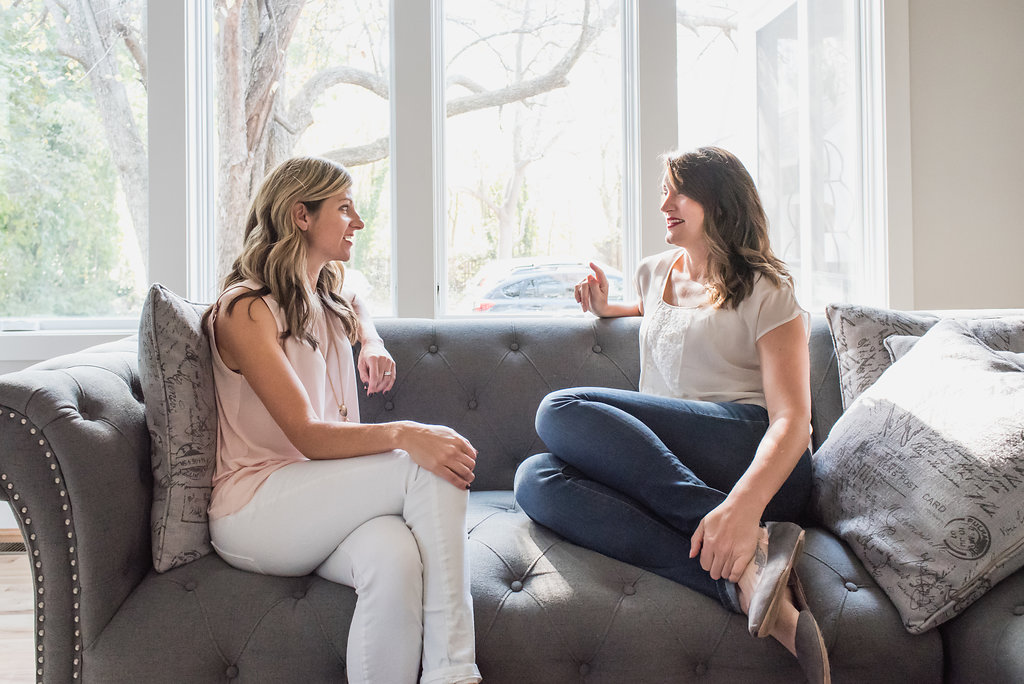 Are you ready to make this the last step to restore your faith in food and trust in your body?
---
What Your Food Freedom Framework will provide you:
Finding Food Freedom can get lonely on your own. You will not have to read a book and work through this alone. Life is busy and you need a simple way to become a more intuitive eater! Wendie will help you stay focused on your goals and give you the support you need in small, digestible doses.
Here is what to expect:
12 weeks of modules containing videos, workbooks, and tools

to help you work through the process. Learn how to sit with your feelings and work through journal prompts, uncover what "type" of eater you are, and learn how to find satiety with foods.

Access to a private online community where you will find support and motivation

to reach your goals and connect with others who are going through the same challenges.

Weekly "office hours" in a zoom conference room + monthly Live training classes along with Q&A with Wendie.

Lifetime access to all the modules, tools, and recorded live videos with Wendie.
Finding Food Freedom is for women who:
are looking for health without obsession
want to be free from diets, comparison, and negative self-talk
want to stop wasting energy stressing about food
are tired of cutting out foods or food groups and feeling worse
need someone to walk through this with, but cannot afford a private coach
are ready to step out of their comfort zone, lean into their feeling and get curious about why they do thing that they do
are coachable
I'm here to support you and help you streamline your life and reach your health goals on your terms, and in ways that make sense for you.
*Finding Food Freedom is NOT for:

women who think that there is a magical diet around the corner
women who are looking for a quick fix to lose weight to get into a special dress
women that choose comfort over courage
women that are always on the fence, unsure or think they need to research one more thing
*Also note that if you currently are battling an eating disorder, this program might not be for you just yet. Let this be a goal that you aspire to reach one day. If you are battling an eating disorder, working with a team of healthcare providers is recommended (doctor, therapist, and dietitian) to help you through the recovery process. You must be in a place of full recovery to embrace the principles of Intuitive Eating and go through the framework provided in this group program.
I have been doing some reflecting as we come into the new year. Even though my life is a bit chaotic with all the to-do's, I am so thankful for the journey this past year in changing my goals, having a new motivation, and focus. As I was writing in my journal, I can't believe I have gotten to a place where my goals are not to lose weight, change my body shape, or burn a certain amount of calories. They have become instead to increase my strength, reduce my stress load, work on my sleep habits, and improve my overall flexibility. THANK YOU WENDIE!
Its crazy to think so much of what I did was because I was motivated by guilt/shame, changing my body, and gaining the approval of others. I'm not perfect, and I still have negative thoughts, but my motivation now comes from a place of self-care. I am doing what I can and not beating myself up. I now see warning signs, and I stop and think about what I am doing to create a positive or negative space.
When I stop and reflect over how far I have come, I still can't believe I would be doing this well. I'm so thankful to Wendie for all of the things that she has helped me with. I know I had to do the work, but with her guidance and support I wouldn't have been able to overcome my struggles with food and my body. She come alongside people and changes lives (it's true!)".
---
- Emily Elwell, Baltimore, MD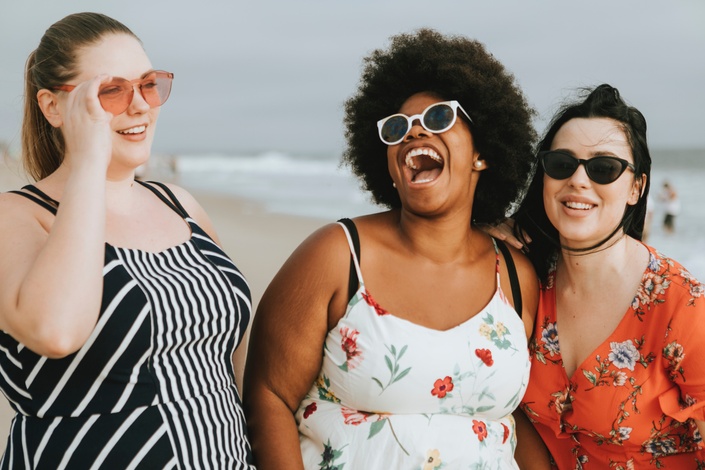 Finding Food Freedom
Be Free From Diets, Comparison, and Negative Self-Talk. Its Not About the Food.
Click Here To Enroll!
---
Here's How it Works:
---
Each month will have a theme
Month 1: Reject the Lies We've Been Told From Diet Culture
This first month we focus on ditching the diet mentality and understanding how diet culture has shaped out thoughts and behaviors around food and our body. We take time to tap into our own personal diet history and journey with food and dieting. You will learn about the diet/restriction cycle, weight bias, and have popular fad diet discussions.
Month 2: Permission
We dig deep to explore our eating personality and relationship with food. We with through the WHY first then the "how" to give ourselves true permission and overcoming fears around food.
Month 3: Body Trust
We work through letting go of the desire to change your body because healing the relationship with food cannot coincide with intentional weight loss. While this part is scary, know that I will walk you through a step-by-step process to accept and respect your body as it is currently so you can start to treat your current body with kindness and the compassion that it deserves. You will learn the difference between emotional and binge eating, we will dig deep into your thoughts on cravings and how to learn in to your body. We will also go through how to trust your body in times of high anxiety.
---
What Your Week Will Look Like:
---
I get it. I know you are busy and your plate is full. That is why I designed each of these lessons to keep them short so you can grab-and-go. Maybe all you have is 20 minutes, so that is why I made sure each video is less than that.
PLUS- our community is actively supporting each other 24/7/365! I know Finding Food Freedom is a journey and it takes time. This is why I give you LIFETIME access to the materials all year long!
Monday- Start your week by planning and jump into the group to let us know what you are challenged with so we can help and hold you accountable.
Tuesday- spend 20 minutes watching a video and listening to a new lesson to help you through the phases of the Food Freedom Framework. Download templates, action plans, and tools to help you accelerate the principles we are talking about in Intuitive Eating.
Wednesday- partner up with your new Food Freedom Fighter BFF (I will help pair you up with one) for peer-supported encouragement and accountability.
Thursday- Wendie conducts LIVE office hours where you will get your questions answered and get Wendie's eyes and heart on any challenges or struggles you are going through so she can coach you through it.
Friday- Start and end your week with accountability. This is a day to share your wins and progress for the week with the others in the community.
Course Curriculum
CALENDAR SCHEDULES FOR 2020 CALLS
Available in days
days after you enroll
Framework 1: Reject the Lies
Available in days
days after you enroll
Framework 2: Giving Yourself Permission [RELEASE]
Available in days
days after you enroll
Finding Food Freedom Bonuses!
---
Live Bonus Call with a body positive stylist!

Have you ever opened your closet door to pick out an outfit for the day, only to stare at your clothes in despair? Nothing fits right or matches your style. Maybe everything was from a different time in your life when your body was a different size and you are still hanging on to your "skinny clothes". When nothing fits or appeals to you, getting dressed is no fun. Your favorite pair of jeans should be one that fits your current body, makes you feel comfortable moving around, and make you feel really good!

Live Bonus Call with Dr. Sara Smith

- A Doctor of Physical Therapy, professionally certified yoga instructor and intuitive Coach, Sara combines her expertise and extensive training in the Mind-Body connection to serve as a mentor to high achieving and caring individuals

Bonus sessions:

Q&A- difference between Intuitive Eating and HAES, How I Eat Intuitively When I Travel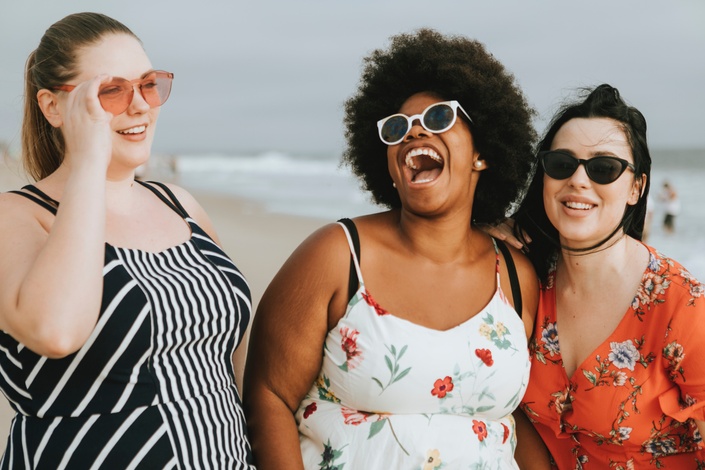 Finding Food Freedom
Be Free From Diets, Comparison, and Negative Self-Talk. Its Not About the Food.
Click Here to Enroll Now!
Frequently Asked Questions
When does this group program start?
This group is open for enrollment periodically throughout the year. If is it closed, email
[email protected]
to get on the waitlist for our next group!
How long do I have access to the course?
How does lifetime access sound? After enrolling, you have unlimited access to this course for as long as you like - across any and all devices you own.
What if I have questions or need help?
You will want to contact our team at
[email protected]
and someone will get back with you in 24 hours.
What forms of payment do you accept?
We accept all major cards, Paypal, Google and Apple Pay.
What if I miss the deadline for the signup?
The course will be reopened periodically. Email
[email protected]
if you would like to be put on the waitlist for the next opportunity. Once you have enrolled, you have ongoing access.
What if I'm not happy with the course?
We do offer a 30-day money back guarantee, but you must have shown that you have progressed in the course and program. I need to see that you have given the program a try before you request a refund. I am looking for go-getters that are ready for a change in their life that are ready to show up and do the work!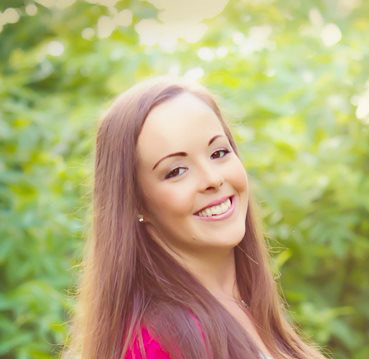 "Wendie's depth of knowledge and her passion for health and wellness is evident in her advice, programs, and unique approach. Can't recommend her enough!!"
- Cameron Kendrick, Greenville, SC
Need Help Enrolling or Have Questions?
If you have any questions or concerns about the course, please contact us at [email protected]